On page xv in Annals of the Museum of Natural History 1872-1839, Thomas Sadler Roberts, museum director and author of the publication, printed the following entry in the Log of the Museum for the year 1915:

May 6 – Thomas S. Roberts, M.D., appointed by the Board of Regents as associate curator of the Zoological Museum and professor of ornithology in the Department of Animal Biology, Henry Nachtrieb being superior officer in the museum.
Today, May 6, 2014, marks the 99th anniversary of Thomas Sadler Roberts's appointment to take charge of the Zoological Museum at the University of Minnesota. As we've learned while digitizing the records of the museum, which is known today as the Bell Museum of Natural History, this is a pretty important date in the history of the institution. Roberts took hold of the ill-organized collections accumulated by the early Natural History Survey and built one of the finest natural history museums in the world.
To mark this occasion, let's celebrate with – you guessed it – BIRDS!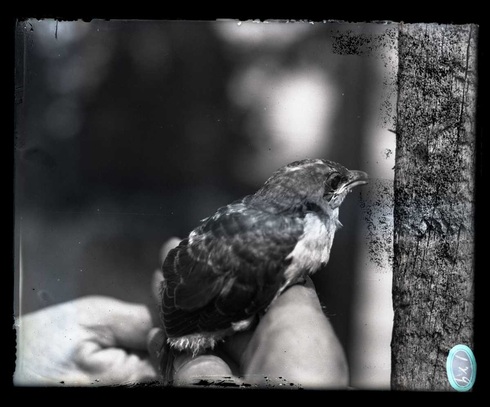 – Young Cuckoo, back view, on finger, Waconia, June 16, 1898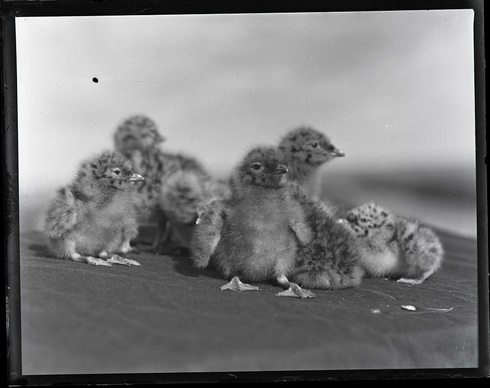 – Franklin's Gulls, group of chicks, Heron Lake, Jackson County, June 16, 1916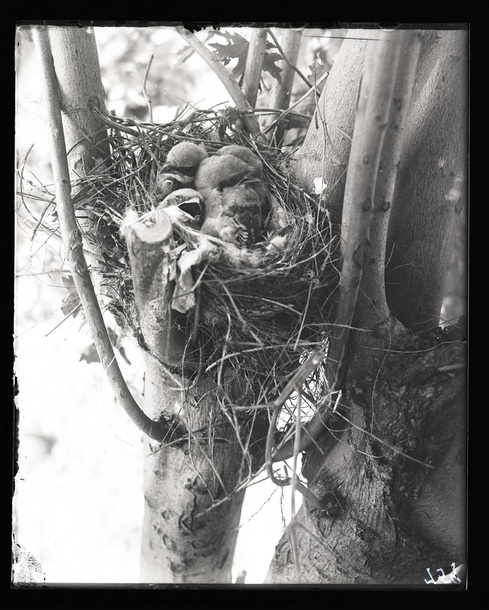 – Loggerhead Shrikes, young in nest, Long Meadow Gun Club, June 5, 1900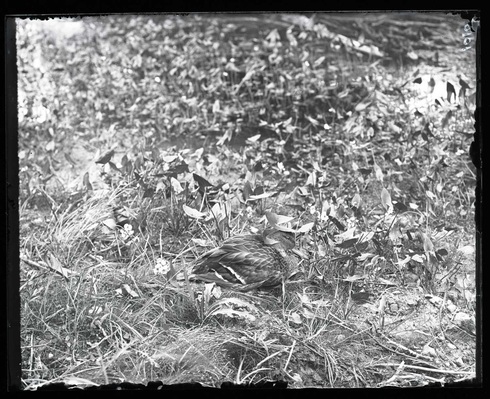 – Mallard Duck hiding, Moose River, July 19, 1900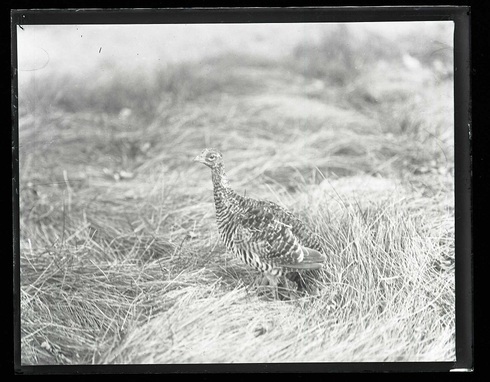 – Prairie Chicken (Pinnated Grouse), taken at Big Island Game Farm, Lake Minnetonka, 1916


– Young Robin, undated, Waconia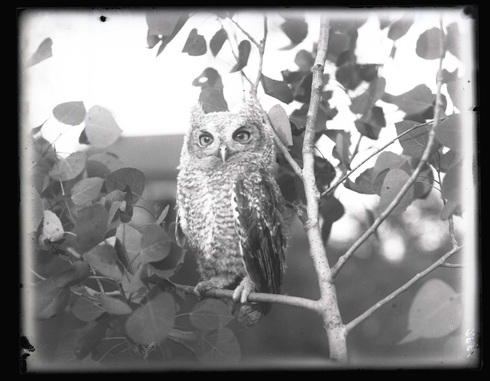 – Screech Owl, large young owl captured at Brook Lodge, Lake City, June 1904.