In 1907, the state legislature passed a bill that designated Itasca State Park as a State Forest and assigned Park management to the state Forestry Board. The legislature also granted the Board of Regents of the University of Minnesota permission and funding ($2,000) to use land assigned to them by the Forestry Board to conduct forestry work in the Park.
Professor Samuel B. Green, who had begun teaching general forestry courses in the College of Agriculture in 1899, and forestry students from the University began work at the Park by building firebreaks and planting trees. In 1909, formal instruction began at the Forestry School under the direction of professor E.G. Cheney.
In The Itasca Story, author John Dobie described the early development of the Forestry School:
"The Forestry School enrollment in 1912 was ten students who were able to live in the new bunkhouse for the first time. The school also had four faculty cabins that were ready to be occupied."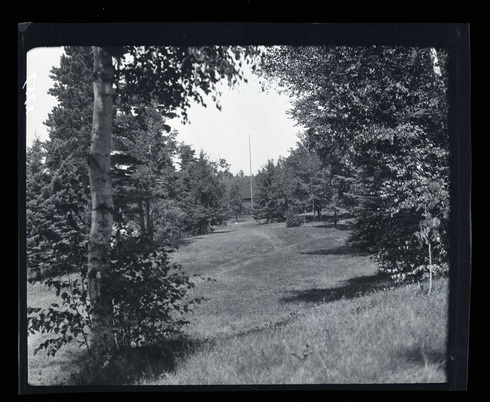 – "Campus" at the Itasca State Park Forestry School, 1920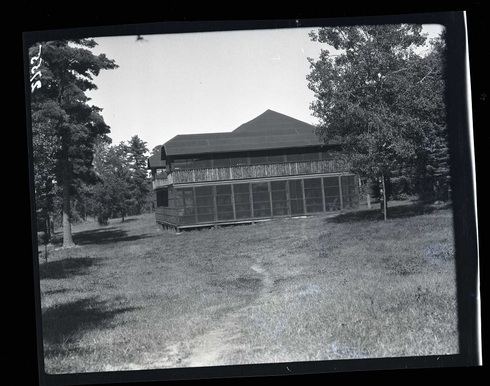 – Dormitory bunk house at Itasca State Park Forestry School, 1920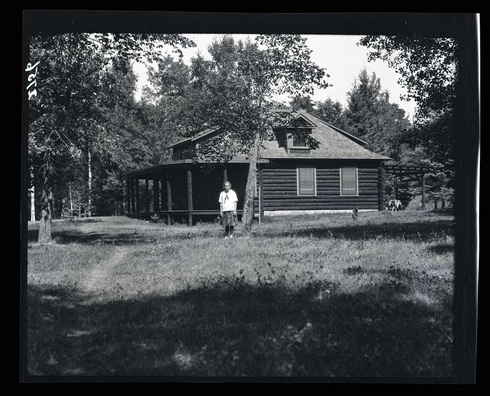 – Library building at Itasca Forestry School, 1920 [built in 1913]

"A bronzed tablet honoring Professor Green was placed on a granite boulder at the end of Bear Paw Point."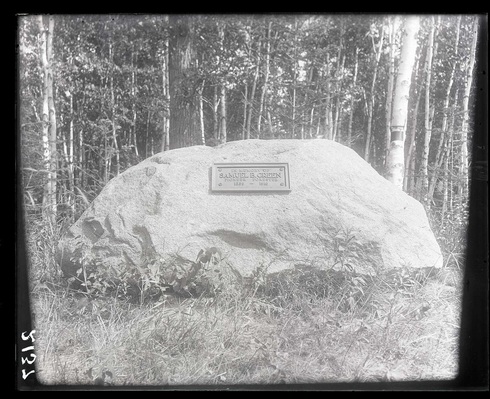 – Samuel Green memorial boulder, Bear Point, August 31, 1917, Itasca State Park

Professor Samuel B. Green, who was instrumental in establishing the school, passed away in 1910.
For more on the life in the early days of the Forestry School, read "Itasca Park Forestry School" from the Minnesota Department of Natural Resources magazine, Minnesota Conservation Volunteer.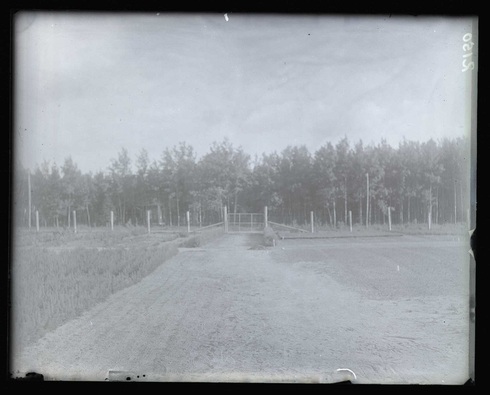 – Entrance to the Experimental Forestry Nursery, 1917, Itasca State Park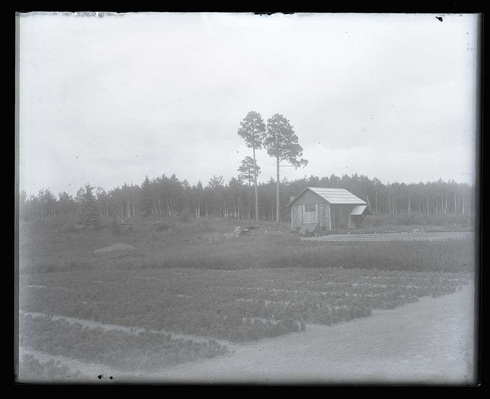 – Experimental Nursery Seed Home, 1917, Itasca State Park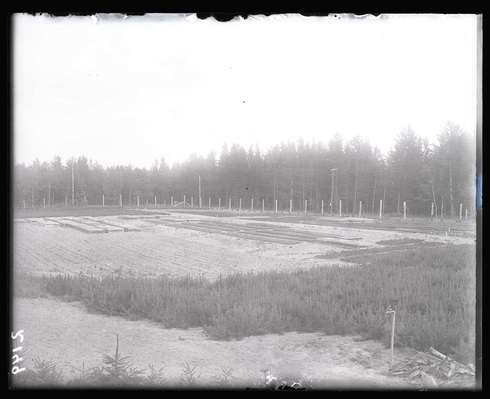 – Experimental Forestry Nursery, July 1917, Itasca State Park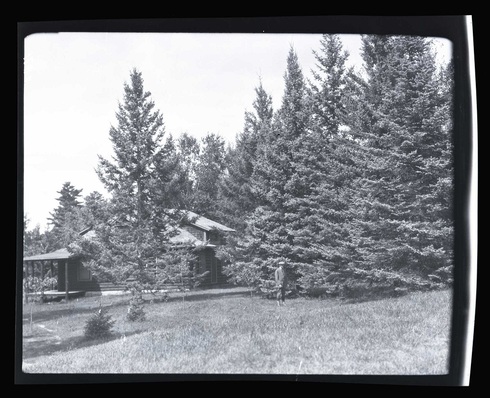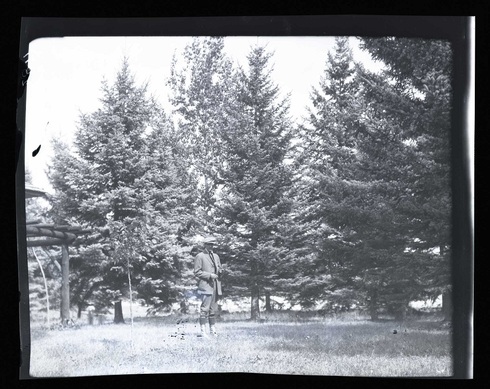 – Spruce trees near Library building at Forestry School, August 1921, Itasca State Park. "The man is William Kilgore Jr."

In 1935, coursework in other biological sciences – botany, entomology, plant pathology, zoology – was added to the offerings and the school became the Itasca Park Forestry and Biological Station in name. The name was again changed in 2002 to Itasca Biological Station and Laboratories. The station is currently administered by the College of Biological Sciences.
In 2012, the state of Minnesota allocated 4.1 million dollars to the construction of a new campus center at Itasca to include a 12,000 square foot facility that will house a laboratory, library, auditorium, and administrative offices. The new center will be dedicated in the fall of 2014. You can follow the construction progress on the Director's blog.