As a reward for surviving temperatures that reached 20 below zero just a few days ago, for the Friday Flora we will travel to the spring of 1937 to sit alongside a University of Minnesota botany class atop Gwinn's Bluff (Queen's Bluff) near Winona, Minnesota.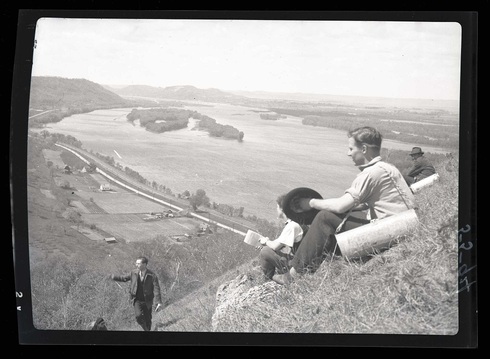 On May 16, 1937, Walter Breckenridge, museum taxidermist and curator, accompanied the class and photographed them as they examined vegetation along the hilltop.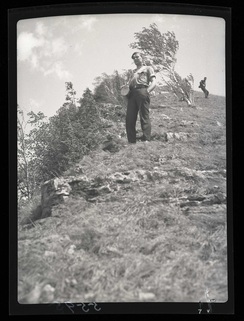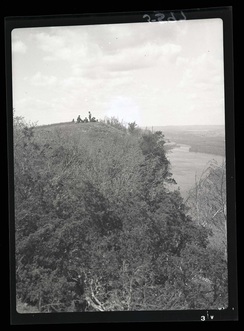 Breckenridge's photographs capture the grandeur of Minnesota's southern river countryside, and literally illustrate a description that Mark Twain once made of the area in Life on the Mississippi, published in 1883:
"You'll find scenery between here and St. Paul that can give the Hudson points. You'll have the Queen's Bluff — seven hundred feet high, and just as imposing a spectacle as you can find anywhere…

…Green? Why, you never saw foliage so green, nor packed so thick; it's like a thousand plush cushions afloat on a looking-glass — when the water's still; and then the monstrous bluffs on both sides of the river — ragged, rugged, dark-complected — just the frame that's wanted; you always want a strong frame, you know, to throw up the nice points of a delicate picture and make them stand out.""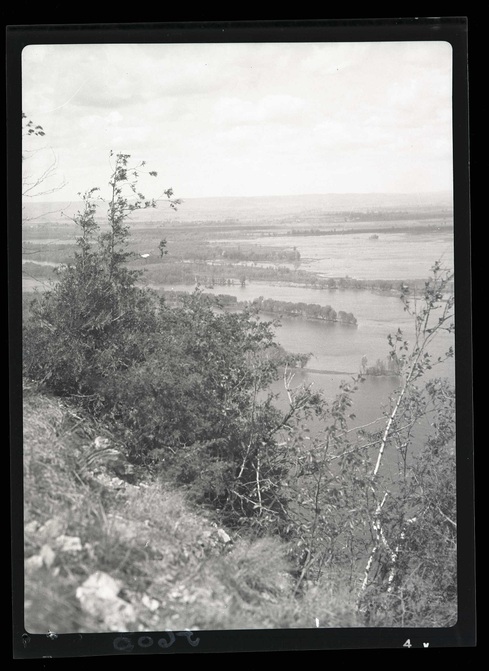 Twain referred to the bluff as Queen's in 1883, but Breckenridge recorded the name of the bluff as Gwinn's in 1937. Today, Twain's title is how the bluff is commonly referred to – Queen's Bluff. Along with nearby King's Bluff, these broad hills still stand out and frame the delicate and picturesque landscape along the Mississippi River as part of Great River Bluffs State Park (est. 1976).