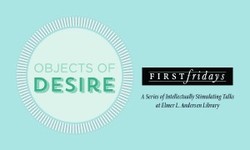 Join us on Friday, May 2, at 12:00p.m., when the Exploring Minnesota's Natural History project staff present the program for the University Libraries' "First Fridays" series at Andersen Library.
Arcana of Nature: Natural Desire at the University of Minnesota will share the natural phenomena found in Minnesota and beyond, and the U of M geologists, biologists, and zoologists that went out on a limb – literally – to discover it.
Light refreshments, free and open to the public!
For directions and parking, see the event announcement on the Libraries' website.