But he's not exactly hoppin' down the bunny trail…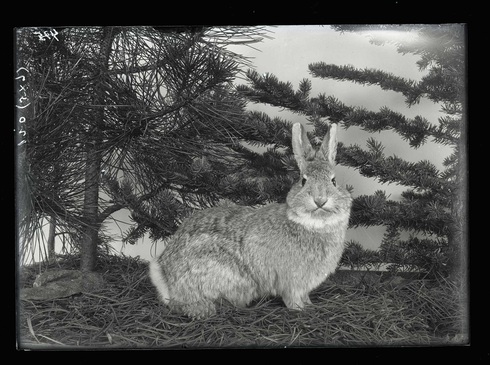 – Cottontail rabbit in group at Colorado Museum, Denver, mounted by Jenness Richardson, undated.

These Cottontail rabbits are mounted specimens, prepared for a habitat group exhibit at the Colorado Museum of Natural History in Denver, Colorado (known today as the Denver Museum of Nature and Science). These rabbits were prepared by Zoological Museum taxidermist Jenness Richardson, who worked at the Colorado Museum prior to coming to the University of Minnesota in 1915.