Earlier this week we introduced you to Ernest M. Brown, a taxidermist in Warren, MN who served as a field guide to Thomas Sadler Roberts when Roberts visited Warren and nearby Thief Lake and Mud Lake in the summer of 1900. Brown wasn't the only resident of Marshall County that Roberts met – and photographed– while on his trip.
Meet the Tores Treftlin family.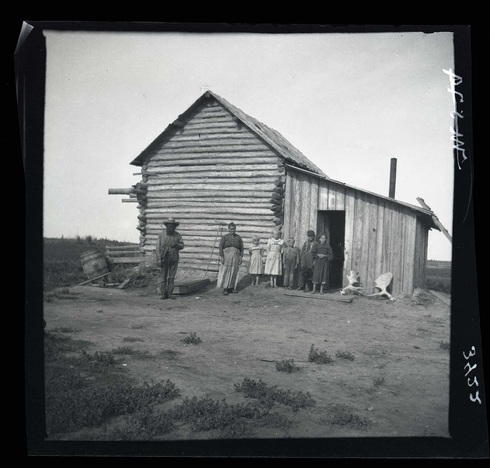 According to the envelope that encloses the glass plate negative that this image was scanned from, Treftlin was the "last settler on Moose River." Another caption scrolled across the envelope reads, "pioneer life."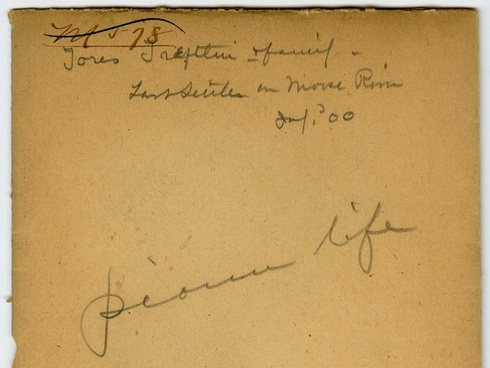 I wanted to see if I could track down this family in the United States Federal Census for 1900. A quick visit to familysearch.org produced the 1900 United States Federal Census for Marshall County, Township 157 N Range 39 20, upon which the Treftlin family is recorded: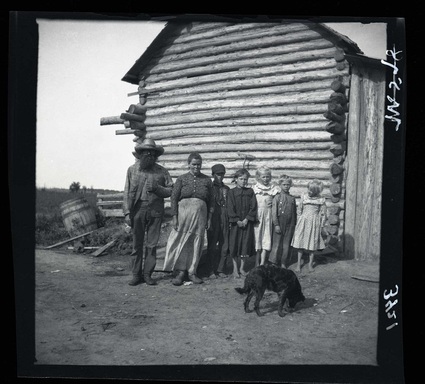 Torres Treftlin, 55
Carin, 48
Charley, 13
Tilda, 12
Nina, 10
Elvin, 8
Seselia, 6

The Treftlin's stood in order of age for their family portrait close up.

For more on the settlement and development of this area of northwest Minnesota, read a History of Marshall County.