Were you reading carefully? This Friday we're not featuring Flora or Fungi. This Friday is all about Fuca – the Strait of Juan de Fuca to be exact. Why are we featuring a strait off of the Pacific Ocean in the Northwest when we are supposed to be exploring Minnesota? It is all because of an adventurous Minnesota botanist by the name of Josephine Tilden who explored the Strait of Juan de Fuca in 1898 on her quest to pursue the study of phycology and establish a biological research station on the Pacific Ocean.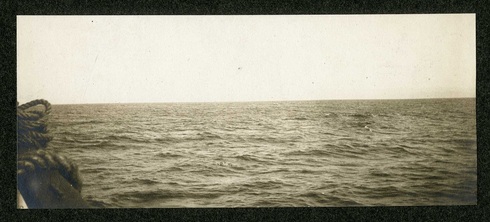 – Strait of Juan de Fuca near the Minnesota Seaside Station, May 1901

In 1898, Josephine Elizabeth Tilden (1869-1957), University of Minnesota graduate (B.S. 1895, M.S. 1897), and instructor of botany, spent nearly two months on the Canadian shores of the Strait of Juan de Fuca near Victoria and Port Renfrew in British Columbia. While there she studied and collected algae and purchased a deed of land that became the site for the Minnesota Seaside Station.
In a biographical timeline prepared for University President Guy Stanton Ford, Tilden recalled the details that lead to her chosen field of study and precipitated her travel to the Pacific Ocean:
"While still an undergraduate, Professor [Conway] MacMillan and President [Cyrus] Northrop suggested that I prepare to continue work in the field of algae. A University position would be given me if I would promise to stay at least five years after graduation, in order that the University could afford to purchase the necessary works on algae and start a herbarium. I finally promised. They asked for a plan of work that I thought I could carry out. Because Pacific algae had been little studied and because, accompanied by my mother I could work on the shores of most of the countries, I chose 'The algae of the Pacific Ocean, especially the southern portion.' Opposed at first, I finally got my way."
Tilden recalled her travel to the site of the Seaside Station in 1898:
"After a most disagreeable and terrifying trip on a small steamer my mother and I had a difficult time trying to find someone to row us over a certain locality we had selected on the southern shore of Vancouver Island about 65 miles from Victoria, B.C.

The United States Tide Table assured us that 4 p.m. on August fourth, the following day, there would occur the lowest tide that had happened in years. This spot which we were seeking had previously been described to me as 'the roughest spot on the shores of the Pacific Ocean' by several sea captains. As events proved, they were perfectly right."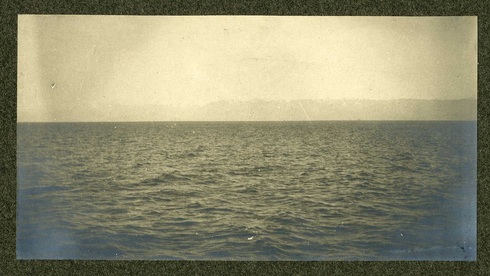 – Strait of Juan de Fuca, vicinity of Minnesota Seaside Station, May 1901

"We finally secured a gentleman named Tom Baird to transport us to the coveted shore. On the way the waves drenched our boat and spoiled our food. But we were successful and the tide was lower that day than it has ever been since. We remained four days with only a two-quart jar of cooked beans to eat and tea to drink. Wet to the skin, with no shelter from the rain, those four days were the happiest I have ever spent.

The algae covering that exposed shore… were beyond my wildest dreams. I spent every daylight moment in collecting algae. At stated intervals my mother doled out warmed up beans and tea.

At the end of the fourth day, Mr. Baird said to me: 'If you like it as much as you seem to, I am going to give you a deed to the best four acres on my place. Take your choice.

I chose, and that spot became the site of the Minnesota Seaside Station, which later was maintained for seven years as the base for work largely in phycology or the study of algae."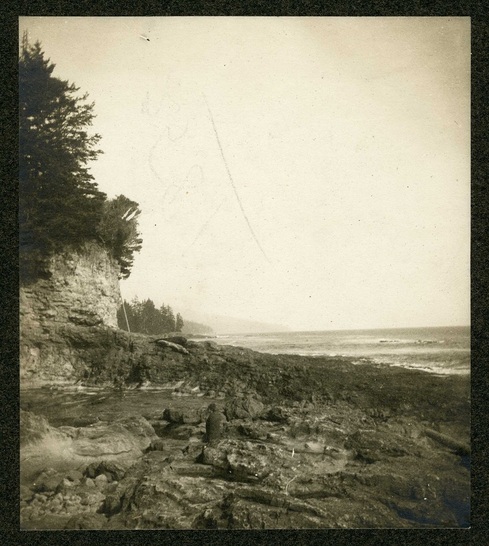 – The Point, near the Minnesota Seaside Station, May 1901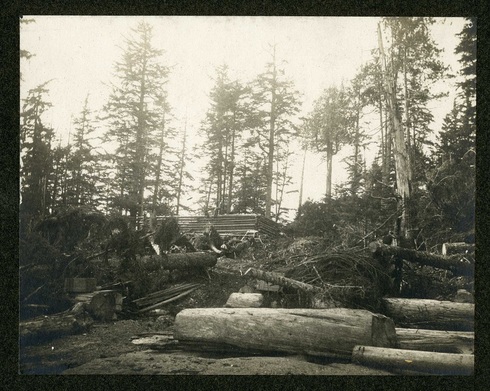 – Main building of the Minnesota Seaside Station in process of erection, May 1901

The Minnesota Seaside Station operated from 1901-1907. To read more about the work done at the Station, read these previous entries in Exploring Minnesota's Natural History: Minnesota Seaside Station and Minnesota Seaside Station Part II.