Yesterday we shared the wedding story of former Bell Museum preparator and director Walter J. Breckenridge and his wife Dorothy, who married within a moments notice in order for Dorothy to accompany her new husband on a planned field excursion to Churchill, Manitoba, Canada in the summer of 1933. The newlyweds were accompanied by Dr. Robert Green and his wife, bacteriologists at the University of Minnesota. The trip, first intended solely as a scientific expedition wherein Breckenridge was to collect specimens for the museum and the Greens were to study disease transferal between animals and humans, became a honeymoon for the newlyweds.
We left off yesterday with the two couples ready to embark upon the second part of their journey, traveling nearly 400 miles by train from Winnipeg to Churchill, Canada…
"We finally arrived at Churchill at 6:00 p.m. and with no hotels or motels and too late to set up tents we checked in at the Hudson Bay Office. There they agreed to take several others and us across the river and four miles up to the Hudson Bay headquarters for the night…"
"…We arrived back in Churchill the next morning, August 14, and went about setting up our tents a mile and a half east of the elevators, not far from the Hudson Bay Transport Office…"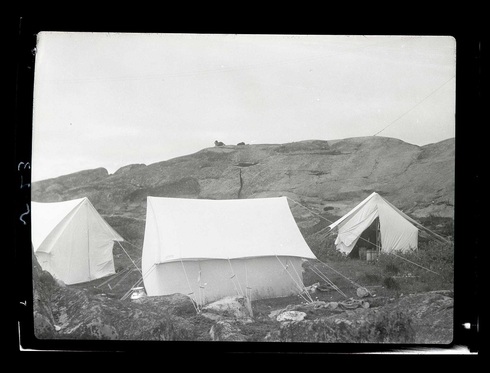 – Fort Prince of Wales, near Churchill, August 20, 1933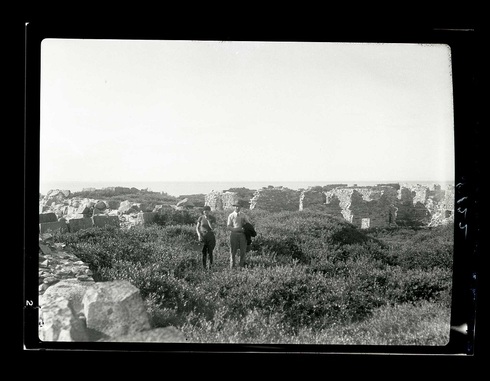 – Camp at Churchill, Manitoba, August 20, 1933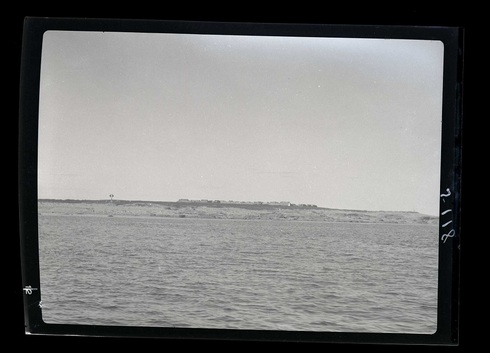 – Fort Prince of Wales, distant, Churchill, August 20, 1933

"The Greens were anxious to get evidence of tularemia from still farther north, so we chartered a small, 25-foot yacht, the Odnay, equipped with motor and sails, from an Icelander, Palmer Sigurdson, and his son, Oscar, to take Charlie and me to Nonala 95 miles north of Churchill. The Bay was so shallow along the shore that we had to travel a number of miles from shore to be sure of avoiding rocks."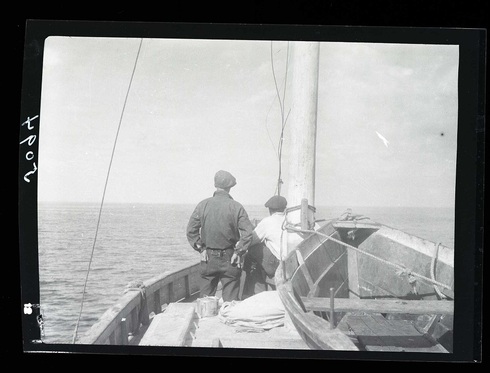 – Oddny laboratory, August 27, 1933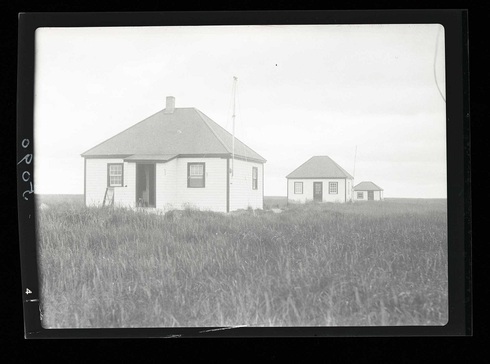 – Nonala, Manitoba Houses, August 26, 1933 [Hudson Bay Company office outpost]


– Nonala, Manitoba houses, August 26, 1933 [Hudson Bay Company office outpost]

"We found that the Post factor at Nonala was Mr. Winter who had been on South Hampton Island and had met ornithologist George Sutton, who happened to be there at the time. Winter took us in his canoe three miles north to where a small group of three families of Eskimos were living. I recall hearing music coming from one of the shacks and we thought we were going to hear some Eskimo music but it turned out to be music from a small phonograph."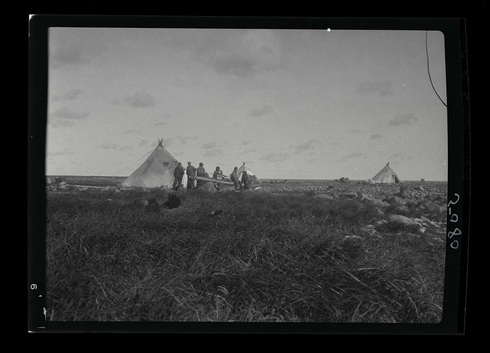 – Eskimo village, August 26, 1933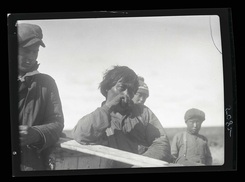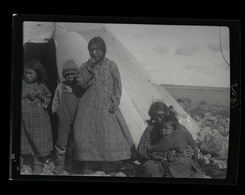 (l) Eskimo men, August 26, 1933
(r) Eskimo women and children, August 26, 1933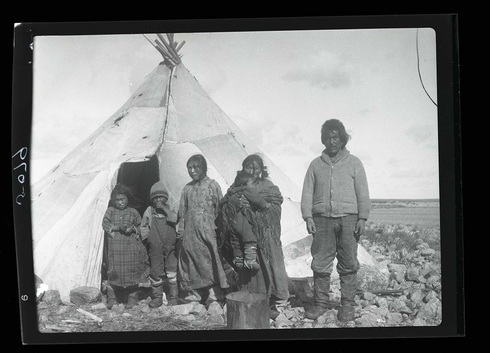 – Eskimos at Nonala, Manitoba, Enowynck and family, August 26, 1933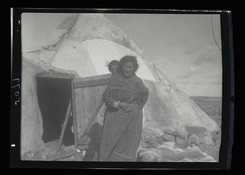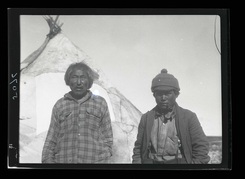 (l) Eskimos at Nonala, Manitoba, Mrs. Oolibuk, August 26, 1933
(r) Eskimos at Nonala, Manitoba, Oolibuk and Nuteraluk, August 26, 1933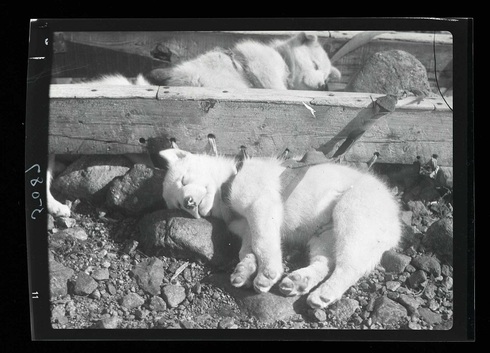 – Eskimo puppy, huskies, August 26, 1933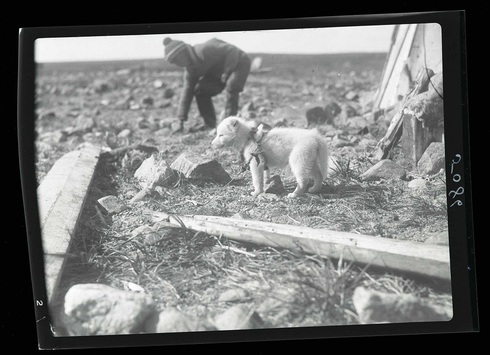 – Eskimo puppy, huskies, August 26, 1933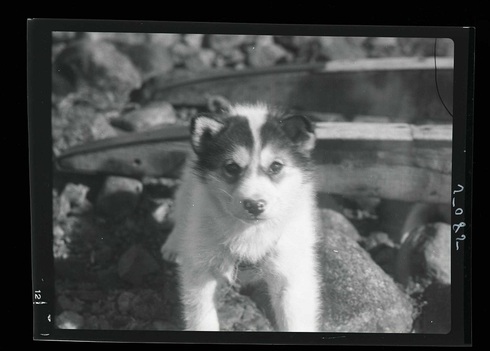 – Eskimo dogs, huskies, August 26, 1933

"… Entroute back, a storm blew up and we were tossed about considerably by the rough waves. Later the folks at home told us they were really worried about our safety. But our good luck held out and we arrived undamaged."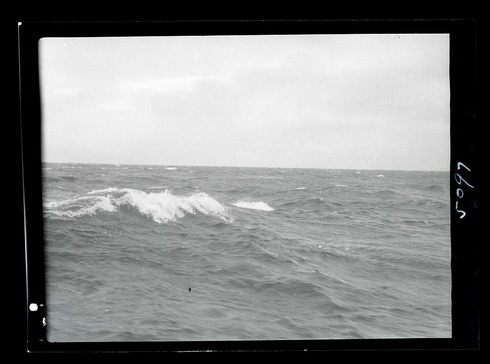 – Surf on Hudson Bay, August 26, 1933

The Breckenridges and Greens finished their work in Churchill on August 28. Dorothy and Mrs. Green boarded the train to head back to The Pas, while Dr. Green and Walter stopped back at Cormorant Lake to make one last attempt at collecting specimens. They joined their wives in The Pas the next day, and all four returned to Minneapolis soon after.
As for their spur of the moment wedding and hasty honeymoon, Dorothy recalled no regrets:
"After this rather unusual beginning we both have felt that we made a wonderful choice. During our sixty three years of married life (1996) we have borne and raised two daughters and one son, all of whom have developed highly successful careers for which we are very thankful and proud."
According to the in-text date reference within her quote, Dorothy's reflection upon her marriage to Walter was made in 1996. The Breckenridges enjoyed 69 years of marriage. Walter John Breckenridge passed away on May 22, 2003 at the age of 100, two months prior to their 70th anniversary. Dorothy Effie Shogren Breckenridge passed away the following year on March 28, 2004.

As engaging as the Breckenridges' hasty honeymoon story is, specimen collection in northern Manitoba is probably not for my husband-to-be and me. However, I am inspired by the story of Walter and Dorothy's courtship and marriage, the lessons of which are to embrace every moment and make life an adventure.