The New Year was especially exciting at the University Archives, as during the second week of 2014 the Exploring Minnesota's Natural History project surpassed 100,000 individual scans. To date, over 110,000 archival materials – photographs, negatives, pages from field notebooks, correspondence – are now digitized. But that isn't all of the excitement…
The 100,000th scan was of a lantern slide from the lantern slide collection of Ned L. Huff, an instructor and assistant professor of botany at the University from 1906 – 1945. This collection of hand-colored slides was accessioned this summer, courtesy of the Andersen Horticultural Library, and is now part of the Department of Botany records.
That's right, you read the previous sentence correctly – COLOR! Up until this point, the overwhelming majority of imagery featured on the Exploring blog has been in black and white. Thanks to the dedication of the student scanning staff in Digital Library Services, and to the artistry of Ned Huff, 2014 is looking pretty bright!
As it is Friday, and we have a fresh set of botanical imagery, it is time once again for an edition of Friday Fungi. Enjoy your mushrooms!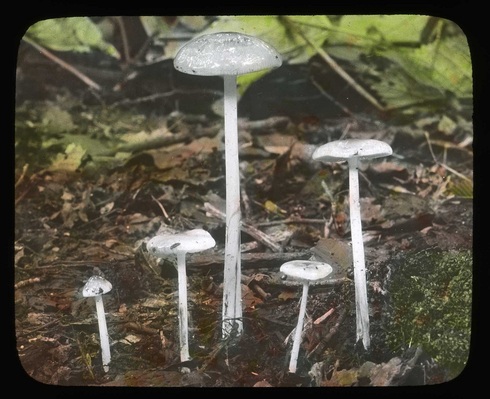 – Collybia radicata, Superior Boulevard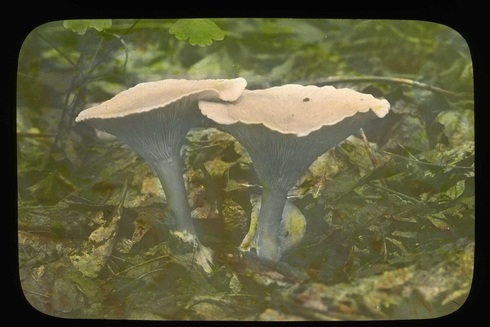 – Clitocybe, Superior Boulevard