"I went to a garden party, reminisced with my old friends
A chance to share old memories and play our songs again..." – Rick Nelson
The lyrics to Ricky Nelson's 1972 hit song, "Garden Party" came to mind as I viewed a series of images of dahlias and read the corresponding captions: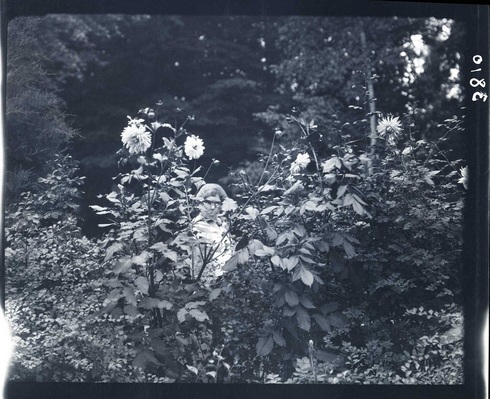 – Dahlias in Mrs. John Crosby's garden, 1924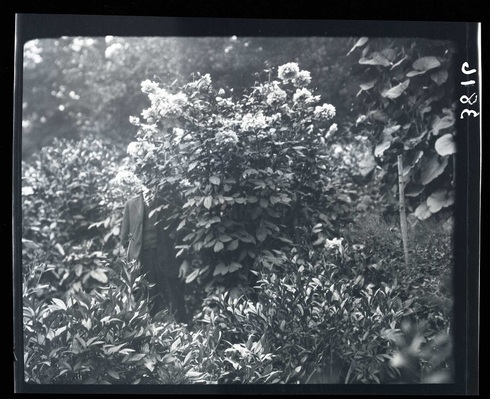 – Dahlias in W.O. Winston's garden, 1924

Prior to becoming the Associate Curator of the Zoological Museum at the University of Minnesota in 1915, Thomas Sadler Roberts enjoyed a successful career as a physician. In addition to serving on the staff at St. Barnabas, Swedish Hospital, and City Hospital (present day Hennepin County Medical Center), he maintained his own practice. He specialized in obstetrics and was the personal family doctor to several prominent Minneapolis families. Even after he "retired" from medical practice to pursue a career as an ornithologist and natural history curator at the University, he occasionally attended to his patients, many of whom Roberts regarded as friends. Roberts's patients were loyal to the Doctor in return, as many were patrons of the Museum and made regular donations to support exhibitions and programs.
Mrs. John Crosby of the Washburn-Crosby Co. family, seen below pictured in her garden, was a patient. Roberts delivered multiple Crosby children, Mrs. John Crosby's, as well as other children in the extended Crosby family.
Roberts also attended to the medical needs of W.O. Winston's family during his career. (Winston owned a double elephant folio of The Birds of America, which his family donated to the Museum in 1928 after his passing.)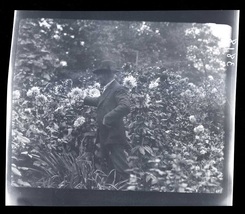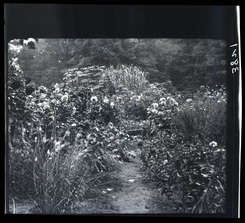 These images show us that almost a decade after formally leaving medicine, Roberts still made house calls. But in 1924 there were no babies to deliver – he reminisced with old friends instead.