One of my favorite shows is Portlandia, an IFC original comedy created by Carrie Brownstein and Fred Armisen. The show is comprised of a series of sketches that light-heartedly satirize the city of Portland, Oregon (with similarities witnessed to that of Minneapolis). Bicyclists with attitudes, specialty book stores, D.I.Y. craft movements, organic foods, and underground music festivals are all subjects that receive a comedic commentary in the series. In a particular sketch in the first season, Carrie and Fred portray Lisa and Bryce. Lisa and Bryce put birds on things. They travel to a local boutique shop where they put appliques of birds on all of the items on display – luggage, tea kettles, tote bags, cards , pillows, etc. "Put a bird on it!" they repetitiously chant as they proudly "upgrade" the décor and housewares for sale in an effort to make the items appear hand-crafted or artistic.

Portlandia: Put a Bird on It (1 minute, 41 seconds)
I was reminded of this sketch while describing the images from the scanned glass plate negatives from the Bell Museum of Natural History records. Thomas Sadler Roberts, who produced a majority of the negatives, frequently liked to photograph birds (alive and mounted) amongst staged backgrounds, and even incorporated props to add to the composition. Little do Carrie and Fred know that there was an avian enthusiast in Minnesota who was on trend with birds in the early 1900s… Roberts, however, would have likely used a different preposition to promote his interest: Put a bird in it!

Have a hat? Put a bird in it!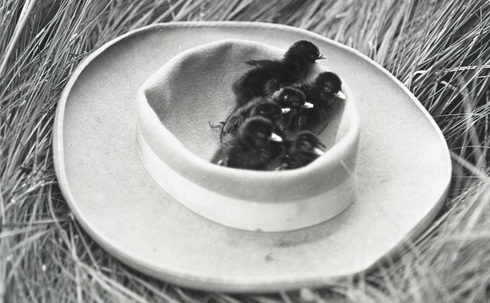 Have a basket? Put a bird in it!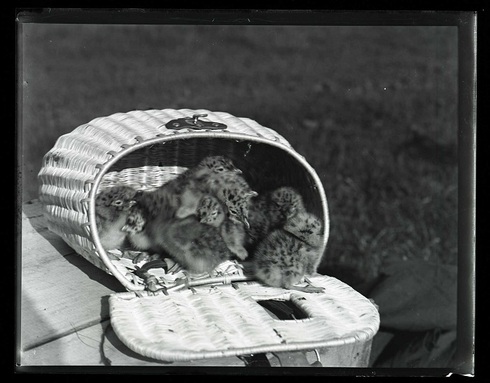 Have a hand? Put a bird in it!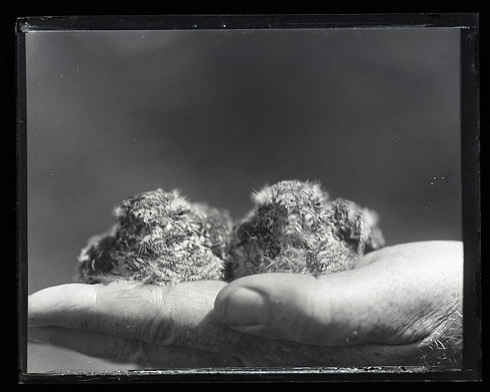 If you watched the Portlandia sketch from the link above, or otherwise remember how it ends, and you have been following the Exploring blog, you will note a marked difference between Portlandia's commentary on the superficial fascination with birds as a passing decorative trend and Roberts's genuine appreciation of his feathered friends.