Yesterday, I shared photographs of the Minnesota Seaside Station from the collection of the Department of Botany. But I didn't share them all…
The Minnesota Seaside Station, located near Port Renfrew off of the coast of British Columbia in the Straits of Fuca, was a site of scientific inquiry and academic camaraderie enjoyed by the University of Minnesota botany professors that established it, as well as the many scholars and students who benefited from studies conducted there each summer from 1901-1907.
Another layer to the seaside story is how these professors, from metropolitan Minnesota, traveled to the remote coast of British Columbia at the beginning of the 20th century. In 1901 there were only trains – no planes, and scarcely any automobiles – available to the party to reach the western coast of North America (1901 happened to be the same year that the first assembly line for the mass production of automobiles was started by Ransom E. Olds of Olds Motor Works).
Fortunately, in the Annual Announcement of the Seaside Station from 1906, the section "How to reach Station," provides us with answers.

"One may choose one's own route, but for the convenience of those who are unfamiliar with the most economical methods of travel, a party will be organized to leave Minneapolis about July 3rd and going either to Seattle or Vancouver and thence by steamer with cooking utensils and refrigerator. Each member of the party will provide one meal for eight or ten persons to which his own attention will be given. By this plan the meals are all varied and carefully planned and prepared. The cost of such a meal need not exceed $2.00, which the dining car service for the same time would be about $9.00. Those who do not wish to join lunch parties can of course utilize the regular dining car service of the line.

Each person brings his own knife, fork, spoon, cup, saucer and plate. The dishes should be of white granite ware. A muslin bag with draw-string should be provided to keep this kit together on the train.

The sleeping accommodations of the tourist car are equivalent to those of the Pullman service except that the beds are not quite so soft. The tourist service of the trans-continental railways is improving every year and is by no means to be confused with the colonist service."
Though likely obligated to provide fare warning of the potential uncomfortable train quarters, the author of the announcement could have downplayed any potential physical discomfort with accommodations by embellishing upon the incredible visual experience that the journey provided. C.J. Hibbard, photographer for the Department of Botany, accompanied participants to the station in the summer of 1901. Judging by the photographs contained in boxes 25 and 26 of the Department of Botany collection, Hibbard was able to capture the amazing landscapes of the Canadian countryside as an extension of his trip to the station.
The first province on the way through Canada: Alberta…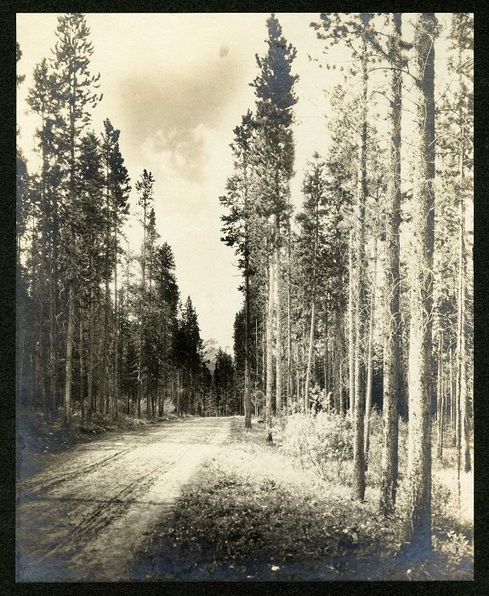 – Road at Banff, Pinus contorta murrayana on both sides of the road, June 1901, Alberta, Canada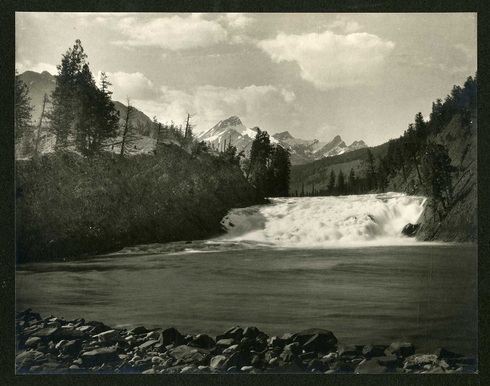 – Bow River, falls and gorge above, June 1901, Alberta, Canada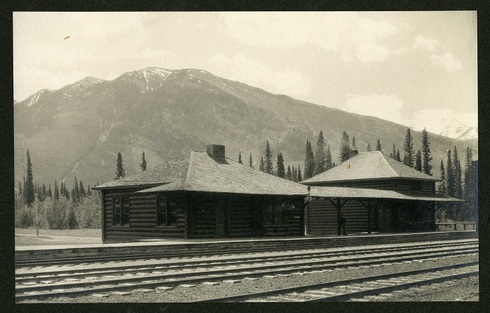 – Canadian Pacific Railway station, June 1901, Alberta, Canada

Then on to Victoria, British Columbia: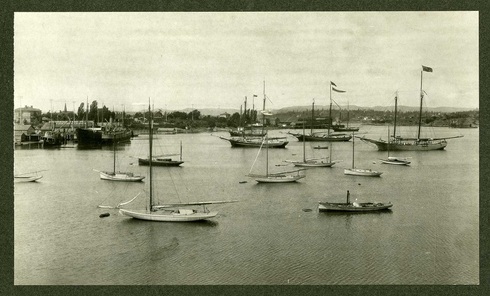 – Harbor of Victoria, June 1901, British Columbia Canada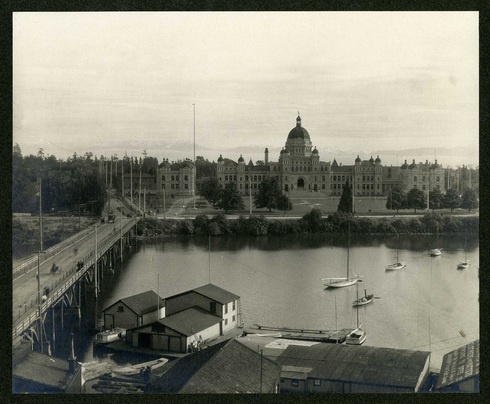 – Government building at Victoria, June 1901, British Columbia, Canada
Then on to the station:
"At Victoria a night stop is made at the Hotel Dominion, where excellent accommodations have always been given. The voyage out the Straits of Fuca is by the steamer "Queen City," in charge of Capt. Townsend, one of the most expert navigators living of Sound and Alaskan waters. Weather permitting, the party and its baggage will be landed directly in Station cove. But if the surf is high it will be landed three miles beyond at the Mining Company's dock at Port Renfrew. It is on account of this weather uncertainty that trunks are prohibited and baggage must be assembled in telescope, satchel or packsack form in order that the government trail through the forest can be negotiated, if necessary. Thorough experience in all the details of landing and leaving make it comparatively easy, notwithstanding the wildness and ruggedness of the coast."
Old government trail, June 1901, Minnesota Seaside Station: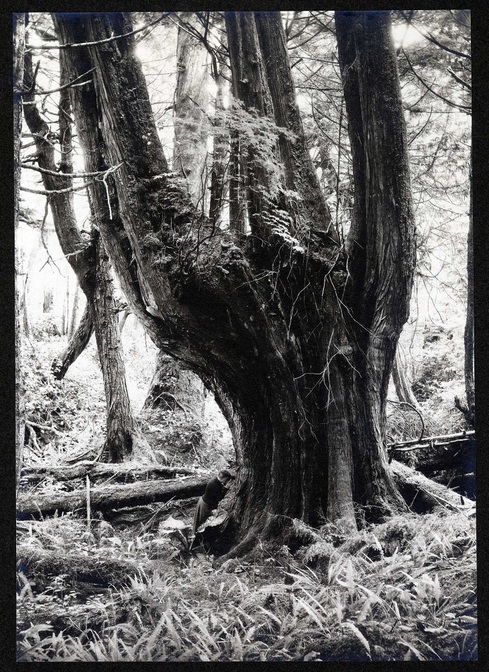 The wildness and ruggedness of the beach in front of the station, low tide, June 1901, Minnesota Seaside Station: