In 1902, ornithological enthusiast and photographer extraordinaire Thomas Sadler Roberts traveled to Lake Itasca, the head waters of the Mississippi River, to document and study avian life. Here he photographed Arctic Woodpeckers, Least Flycatchers, Red-eyed Vireos, Pine Warblers, Juncos, Eagles, Hermit Thrushes, and Ruffed Grouse to name a few. Roberts was an expert at locating the perfect nest, as well as positioning himself and his camera to take the perfect shot, no matter the difficulty of the terrain.
Upon his visit to the Itasca Post Office during his trip to Minnesota's first state park (est. 1891), Roberts was greeted by an unlikely postmaster: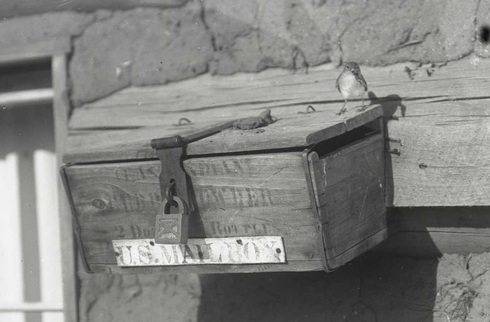 With camera handy (though I don't know if you would describe a camera circa 1900 as handy), Roberts produced a few exposures of a House Wren that was acting quite territorial towards the post office box.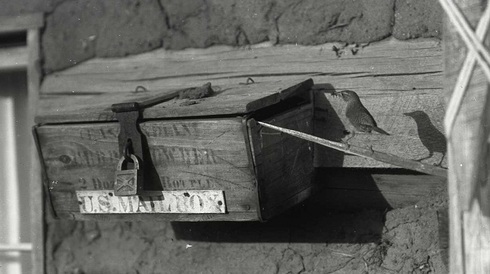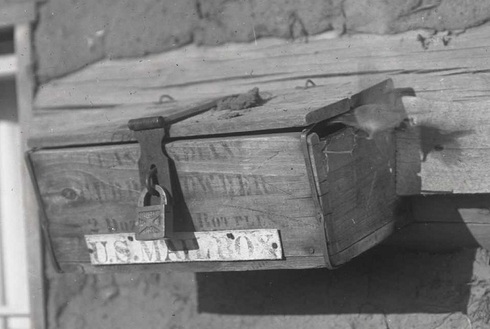 *According to the Geographic Names Information System (GNIS) (the Federal standard for geographic nomenclature), the Lake Itasca Post Office (historical) opened as the Itasca Post Office in 1897, and the name was changed to Lake Itasca Post Office in 1903.